we made a 20ft long "oven" in my back yard with sonotubes (traditionally reserved for concrete pouring foundations) and 2 large bazooka-style 35 kBTU propane heaters (traditionally reserved for sane activities) to heat the curved decking pieces to 300 deg. F.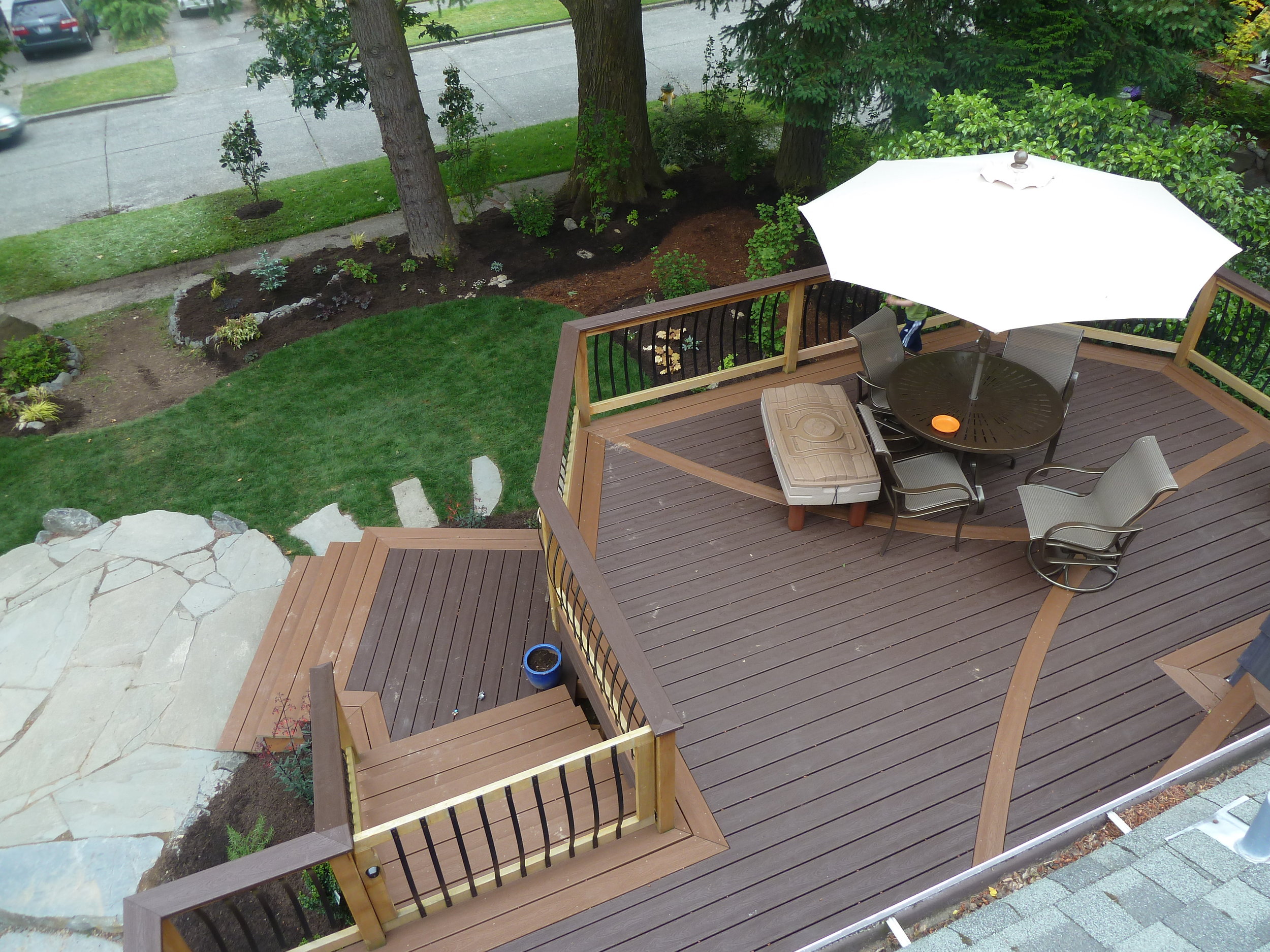 The whole yard put together! I did the rockery work too... I'll maybe add details of that back-breaker-of-a-job at a later date.
CAD is an amazing tool and I typically utilize it to both visualize a design and anticipate any potential functional issues. In this case, I was able to do all the structural analysis (what size beam, how many & length of span) to make Danny's job easier and save on material costs.